Payment and Insurance
Need Help Paying for Your Procedure?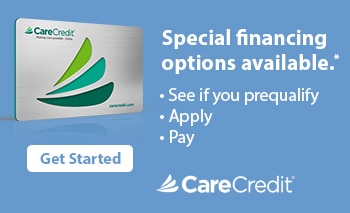 Budget-Friendly Financing with CareCredit
CareCredit provides access to financing solutions that help you fulfill your financial responsibilities while maintaining your long-term financial health. They offer a suite of affordable patient financing products built with budgeting in mind. You can choose the monthly payment that fits your budget, and if you decide to pay off early, you will not be penalized. Click the "Get Started" button to begin.
Get A Procedure Quote
To know how much your surgery will cost in our facility, click the button below.
---
Make a Payment
To make an online payment to CSA Surigcal Center, please click the button below to access our Payment Portal
---
We understand your insurance coverage exists for your benefit, and we're here to help you take full advantage of everything it offers. Our billing department will work directly with your insurance company to verify your benefits and determine a billing plan for the facility fees.
You will receive a call prior to your surgery from the surgical center to discuss your benefits.
Co-pays and deductibles will be due the day of your surgery.
We accept most insurances and self-pay.
On the day of your procedure please make sure you bring your photo identification, insurance cards and any payments due that day.
CSA Surgical Center welcomes Medicare beneficiaries for treatment. We are Medicare certified and comply with all specified physician plan, staffing, safety and government standards. For more information on your Medicare benefits, please visit www.medicare.gov
For more information see Billing FAQS
---
Please note CSA Surgical Center can ONLY discuss your financial obligation estimate to the surgical center (facility.) Because they are separate entities, this estimate will not include your surgeon's fee, anesthesia fee (if applicable,) or pathology fee (if applicable.)
We encourage you to call the numbers provided below to obtain estimates for the other services that may be required for your procedure:
Columbia Surgical Associates - same as Columbia Surgical Service - 573.443.8773 - your surgeon fee
 University of Missouri Department of Anesthesiology (573-882-2257)
 Boyce and Bynum (573-886-4630): the fee for your lab work and specimen sent to pathology
** if you are in the University Custom Network, your specimen and pathology will be sent to the University.
We are here to see you through this process from start to finish. Please don't hesitate to call us with any questions!
---
FAQs
Below are commonly asked questions. If you do not find the answer to your question, please feel free to contact us.